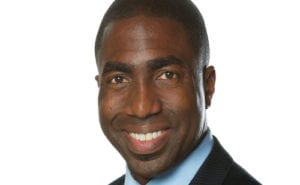 ATLANTA– Former DeKalb County CEO Lee May, pastor  of Transforming Faith Church, is partnering with United Mega Care and Clark Atlanta University(CAU) students to provide hygiene kits and essential items to the homeless on Saturday, April 2.
Transforming Faith Church, located in DeKalb County, United MegaCare, a community organization founded by Bishop TD Jakes, and CAU students are teaming up to distribute 1,500 backpacks filled with hygiene kits, socks, beanies and ponchos to assist the homeless. The community outreach is in response to the pandemic that continues to disrupt lives locally and across the nation, said Pastor Lee.
"Our goal as a community of faith is to allow our faith to speak through our actions," said Pastor May. "We believe that the way we show our love for God is by how we love our neighbor, particularly those most in need. Although the backpacks are small in nature, our prayer is that its contents will come in handy just when they are needed most
The groups will convene at 10 a.m. on the CAU campus, 223 James P. Brawley Drive S.W., Atlanta. The caravan of people will leave from the school to distribute throughout the city immediately following.