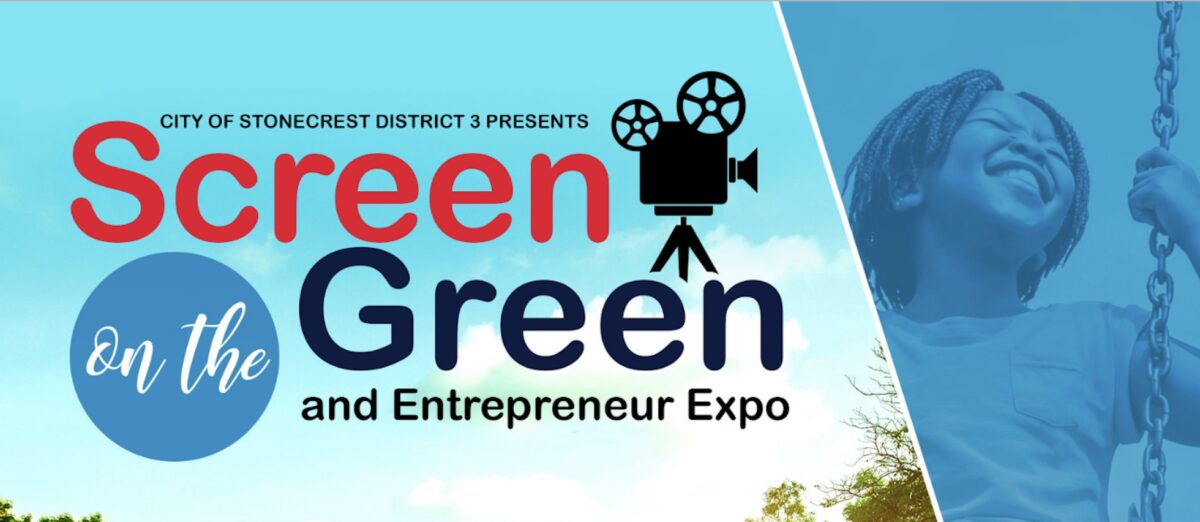 STONECREST, GA –Stonecrest Parks and Recreation and District 3 Councilwoman Jazzmin Cobble have planned a day of family fun at Fairington Park from 4– 9 p.m., on Saturday, Oct. 2, that also showcases a variety of local entrepreneurs. This event was rescheduled from September due to the forecast of inclement weather.
The headlining attraction is the Screen on the Green showing of Toy Story 4 (PG) at dusk. An Entrepreneur Expo will surround the green and feature food trucks, pop-up food carts and tables, plus local artisans, and other vendors. It's an opportunity for the community to learn more about people charting their own course while supporting local talent.
Community members of all ages and abilities will also be treated to fun and entertainment before the movie, including:
Inflatables for kids
Kids activities, including horseback riding
Live DJ – The DJ Team
Live Band – Something for the Soul
Vendors and entrepreneurs will have the opportunity to give a brief "elevator pitch" before the movie highlighting their wares and services. Confirmed food trucks/carts and vendors include:
Bubba Jons Food Truck
Amorous Tacos Food Truck
Heavenly Treasurez
3sistersnasnap
Mason's Hot Dogs (Cart)
Little Frozen Palace (Cart)
Lush Pops, LLC
Love Pooch Creamery & Treats
Jaybee's Tenders
Queen C. Wings
Shugga Kravins
Brookie's Royal Treats
Saturday Cooking and Canvas Creations
Young C's Icees
The Black Bazaar
Marykay
Amelia Ann Designs
Living Is Beauty
Emonie's Closet
Christopher Seabrook – Country Financial
Destined for Greatness Outreach Youth
Center, Inc./Ridiculous Favor, LLC
DeLeGrace Dance Academy
My Mama's Closet
Yard Love I-20 East
Creations By Jenae, LLC
Event updates will be posted to City social media, @StonecrestParksRec and @stonecrestcity on Facebook.
Attendees are encouraged to walk to the event, if they can. Extra parking will be available at Fairington Elementary School and the nearby Walmart on Fairington Road with a free shuttle service to the park.