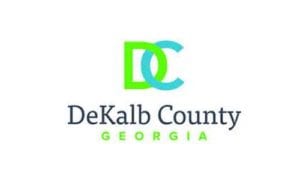 The DeKalb County Board of Education will hold the following meeting on Monday, March 14, 2022 in the J. David Williamson Board Room, Robert R. Freeman Administrative Complex, 1701 Mountain Industrial Boulevard, Stone Mountain, Georgia 30083.
11:30am       BOARD MEETING
Virtual Community Input Meeting
Executive Session for the purpose of discussing permitted matters
Combined Work Session & Business Meeting
The board meeting is in-person, but due to social distancing requirements, members of the public are asked to view the live stream and/or broadcast. The meeting agenda is attached and can be accessed online by going to: www.dekalbschoolsga.org, click on Leadership, go to Simbli (formally known as eBoard) Home Page and click on the date for the meeting agenda/information.  The meeting can be viewed at the following link on DeKalb Schools TV (DSTV) by going to: www.dekalbschoolsga.org/communications/dstv, or Comcast channel 24 for Comcast subscribers in DeKalb County.