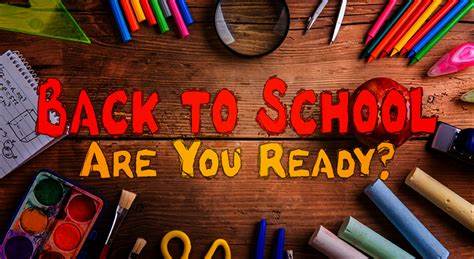 As students prepare to head back to classrooms next month, community groups, houses of worship and others are hosting back-to-school events in DeKalb,  Gwinnett and Rockdale counties to help them get ready.
Here is a look at some of the events:
Gwinnett County to host Back-to-School Fun Day July 24 
NORCROSS, GA– Gwinnett County hast a Back-to-School Day on Saturday, July 24, 9 a.m. until noon, at Best Friend Park, 6224 Jimmy Carter Blvd.
Family fun includes a chance for the kids to sit inside a firetruck, meet-and-greets with various county departments and free food. The county will give 50 lucky kids backpacks stuffed with school supplies to help them prepare for the start of the school year.
The Gwinnett, Newton and Rockdale County Health Departments also will be at Best Friend Park to administer COVID-19 vaccines.  No appointments are necessary.
"This event presents a great opportunity for residents in this area to connect with those who serve them every day," said Director of Community Outreach Shaunieka Taylor. "We are grateful to our county departments and community partners for joining us in this event as we engage with our constituents."
The County is partnering with Gwinnett Clean & Beautiful and Gwinnett Habitat for Humanity on the event.
Conyers Police hosting Back-to-School Supply Drive
Donations boxes placed in City buildings, Conyers Walmart
CONYERS, GA—Conyers Police Department, in partnership with Wal- Mart, 1436 Dogwood Drive, is hosting a Back to School Supply Drive starting immediately.
"We are grateful for our partnership with Walmart to help Rockdale County students this year," Police Chief Gene Wilson said. "Walmart has supported us for many years during the holiday season, so co-hosting this new event is a great idea and initiative by Detective Chris Burns during the summertime as well."
Residents will find donation boxes at
Conyers Police Department, 1194 Scott Street SE
City Hall, 901 O'Kelly St.,
Walmart on Dogwood Drive
Any classroom essentials (pens, markers, folders, paper or other general school supplies) can be tossed into the boxes as children across Rockdale County prepare for this school year. Donations can be made up Monday, Aug. 2, then all the learning loot will be turned over to Rockdale County Public Schools for distribution.