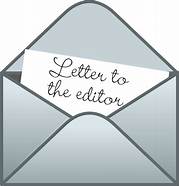 I love living in DeKalb, and I especially love my neighborhood.  I also happen to think Mr Thurmond is a great CEO but animal control is abysmal.   my neighbors and I have been been calling animal control for several years on one particular address and nothing has been done.  The latest event was the home owner was arrested yesterday leaving 9 dogs uncared for and they   were severely neglected before homeowner's arrest.  They never go in the house and all 9 share one  dilapidated dog  house.  They drink water out of a plastic baby pool filled with dead insects and mud.
I called the police last night to inform them there were 9 dogs in the house.  The police officer, and I wish I remembered her name, showed more concern than anyone that I have spoken to in animal control over the last several years.  The operators are rude, which I can overlook if an enforcement agent actually took action.  But nothing has been done and he continues to accumulate dogs.  My guess is the he is breeding them without a license because dogs consistently come and go.
Last night, the DeKalb county police officer eventually left telling me that animal control can't take action for 36 hours into their abandonment.  I called twice today to inquire and was told animal control on needs to post an abandonment sign and wait 48 hours.  That is cruel and unacceptable.  And as of an hour ago no abandonment sign has been posted.  Your department needs to get it together or you will hear from far more than me.  I have already posted on several neighborhood sites and the outrage is palpable.  Do your job people,
seriously!!
 Michelle Gopman
Tucker, GA