WASHINGTON, D.C. – Today, Congressman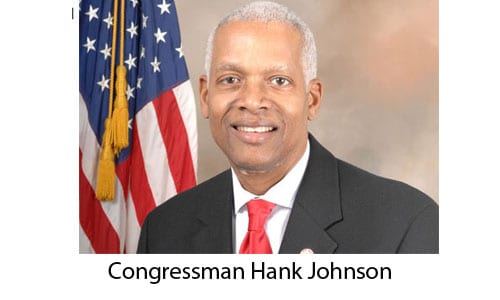 Hank Johnson (GA-04) met with President Joseph R. Biden and Vice President Kamala Harris, along with the leadership team of the Congressional Black Caucus (CBC), to discuss CBC priorities in vaccines, the budget, infrastructure spending, health disparities, voting rights, police violence and a host of other critical issues.
White House Director of National Economic Council Brian Deese, White House Domestic Policy Advisor Amb. Susan Rice, Senior Advisor to the President and Director of the White House Office of Public Engagement Cedric Richmond – along with Sens. Cory Booker (NJ) and Raphael Warnock (GA) and Reps. Jim Clyburn (SC), Joe Neguse (CO), Shelia Jackson-Lee (TX), Joyce Beatty (OH), Steven Horsford (NV), Brenda Lawrence (MI) and Frederica Wilson (FL) – also attended the afternoon session.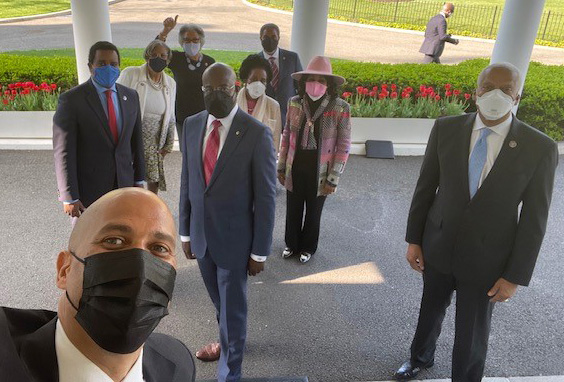 "I was encouraged by today's meeting with the Biden-Harris Administration as we work together to get past the pandemic, rebuild our economy, address systemic racism, police violence and the twin curses of the wealth and health gaps," said Johnson. "This administration understands us, but we must build on that understanding to secure voting rights, gun control legislation, equal pay for equal work and fundamental police reform. African Americans and Black men in particular have been harmed by these crises in our society for far too long. I hope working with President Biden and Vice President Harris – and their dedicated team – that we can begin to turn the corner with reforming our nation in a way that truly reflects equality and takes into account our diversity."
Congressman Johnson is a senior member of House Judiciary Committee and the Chairman of the Judiciary Subcommittee on Courts, Intellectual Property and the Internet. He is also a senior member of the Transportation & Infrastructure Committee and the House Oversight and Reform Committee. Georgia's 4th Congressional District includes parts of DeKalb, Gwinnett and Newton counties and all of Rockdale County.